Sprinkler and irrigation Solutions
in Spokane Washington
CREATING QUALITY IRRIGATION IN Spokane
Drilling and installing an irrigation well is a great way to save money and improve your water quality in Spokane WA. You may be looking into this option because you want to establish a new water source, or you may be installing a sprinkler system for which you need new plumbing for your residential or business property. You can count on Well Drilling Spokane to do an excellent job.
An irrigation well is a privately sourced water supply that you can use as an alternative to overpriced and low-quality water from your city. While many people assume it is cost prohibitive, it is actually a fantastic investment that can pay for itself in savings over the course of a few years.
WE SET UP THE BEST SPRINKLER & DRIP SYSTEMS
Drip irrigation is one of the most cost-effective and resource-efficient system you can utilize. If you are dealing with rock or sand well drilling, you know there are even more challenges to drilling, laying pipe and installing the well. Installing a drip irrigation or sprinkler system more easily is just one of many benefits an irrigation well can provide. Though drilling and installing a well requires an investment, its greatest benefit is its ability to save you money. When you pay your water bill every month, you are paying for a marked-up product and all of the services associated with it. Sourcing your own water cuts out the middle man and allows you to avoid mark-ups.
LEARN MORE ABOUT SOURCING YOUR OWN WATER IN Spokane WA
Our experienced team is happy to help you understand the various benefits of an irrigation system and taking advantage of your own water source in Spokane.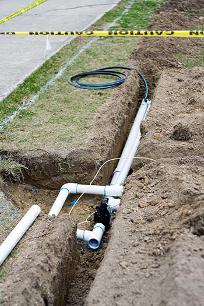 Licensed | Bonded | Insured
National Well Water Association
National Ground Water Association
contact us
+1(509) 553-0535
SERVICE AREAS
Well Drilling Spokane is a well and irrigation specialist that provides well drilling, well repair, irrigation repair and installation, sprinkler system installation and repair. We work for residents and businesses in: Veradale, Liberty Lake, Greenacres Airway Heights, Mead, Colbert, Otis Orchards, Fairchild, Valleyford, Four Lakes, Spangle, Medical Lake, Nine Mile Falls, Newman Lake, Rockford, Post Falls, Chattaroy, Cheney, and Fairfield counties.
working hours
Monday - Friday, 8am - 5pm
© Copyright 2020 - Well Drilling Spokane